Zunde raMambo (the King's Granary) is a traditional social welfare system where a communal plot is farmed by the entire community for its food security. This initiative being revived in Murewa District is further buttressed by the By-laws on Promoting Child Protection and Ending Child Marriage which are led by Chief Mangwende.
Ever since the official revival of the Zunde in 2021, the Murewa community celebrates it annually within different villages that showcase their agricultural products. This year, the Zunde was commemorated in Zvawanda village, under the Mukarakate Traditional ward.
The celebration saw the community coming together and learning about how the Zunde operates in this village. The village produced large harvests of groundnuts, rapoko and maize. Speaking on the concept of Zunde, Sabhuku Marumisa said, "Zunde was revived with goal of eradicating end child marriage and gender-based violence through ensuring village food security and providing assistance to everyone in need."
The communal plot is a critical factor in the village's ability to contribute to SDG 2 on zero hunger in its aim to end hunger, achieve food security and improved nutrition and promote sustainable agriculture.
The high crop yields demonstrated how they planted at the right time, with the right type of seeds and fertilisers, using the right quantities and placing the fertilisers at the right placement (10-15cm from the stalk). The Zunde is critical for psychosocial support for the community as people interact whilst they have the same goal.
Speaking on the impact of Zunde, Merenia Muzanenhamo said, "When people meet when ploughing Zunde, we discuss different topics as a group on how to promote positive socio-cultural practices and maintain peace in our homes. We share our problems and possible solutions to live in harmony with others. Sometimes people come with heavy hearts seeking people to confide in and to commune with, Zunde also serves as a platform to make this possible".
There are 5 main granaries (matura) that are under the Zunde. These make it possible for the harvest produce to be utilized for specific purposes that benefit the village at large. These granaries are set aside for disaster preparedness, community development projects, social protection for vulnerable households, lending to food insecure households and community funeral assistance.
Social protection for vulnerable households and lending to food insecure households' granaries are critical components for the social beneficiation of the community. These provide food for vulnerable groups in the society at zero interest loans and for free in cases where the families have no capacity of returning the produce. In addition, these granaries are used to provide school fees assistance to children.
The disaster preparedness granary is only used in cases of emergencies. In one scenario in Marumisa village, some households were affected by veld fires. The families were supported through the granary by the community to have food and to rebuild their homes. The granary is also meant to store food in preparation for droughts and other climate change induced disasters. In such cases everyone who needs food gets food.
Community development projects and funerals can be financed through the Zunde. The villages plan to drill boreholes and partake in other development projects using the proceeds from selling their produce. Matunhike village used their proceeds to fund the purchase of chairs that can be used during funerals or ceremonies within the village.
As per the cultural tradition, when a household loses a loved one, the community pays their respects by supporting the funeral arrangements. Zunde makes it possible for the community to financially support the families of the deceased during funerals as there is a specific granary for funerals.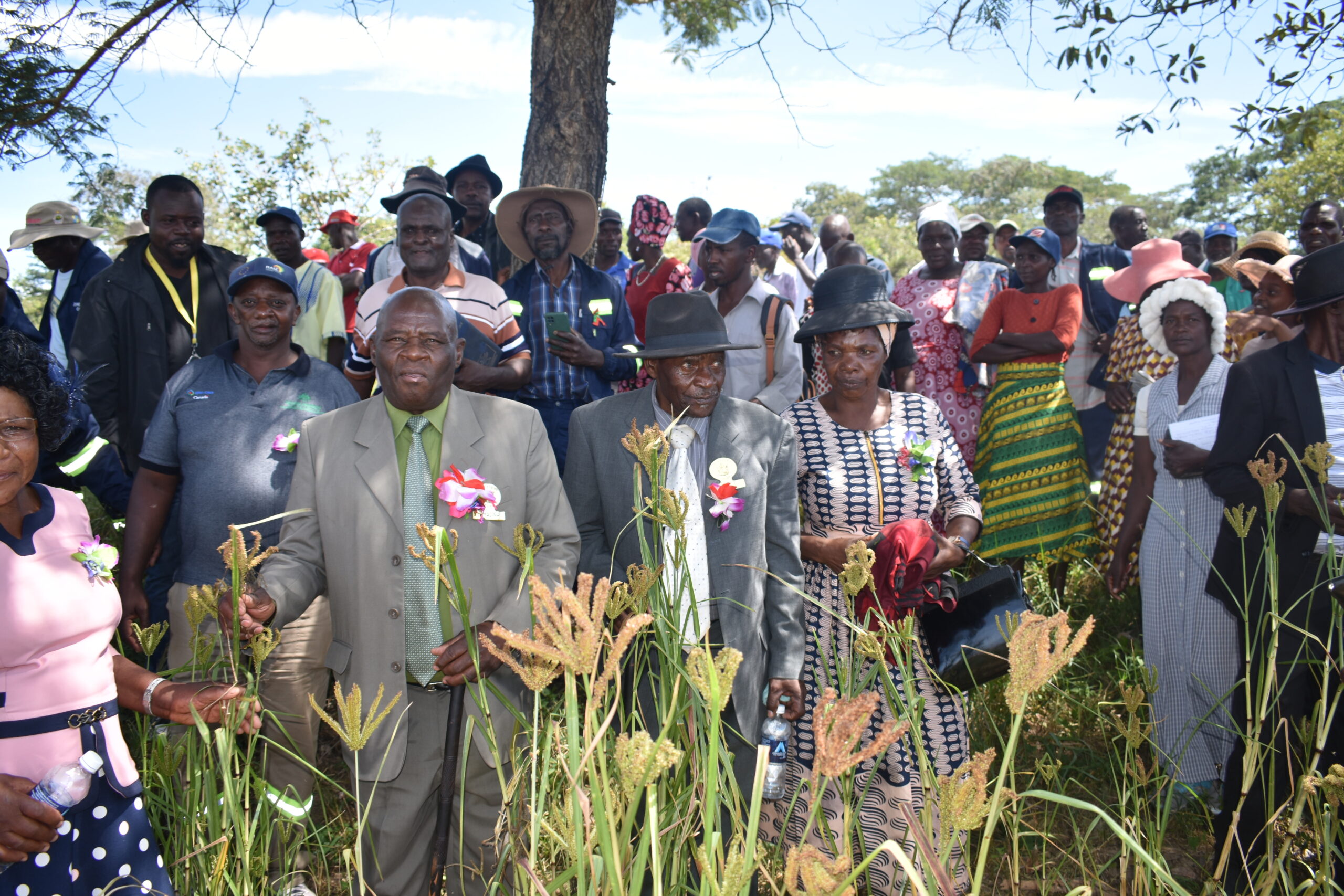 "All these granaries that are part of Zunde support the reduction of risk of gender-based violence that is caused by hunger. A household which is food secure has a higher likelihood of being peaceful. What Chief Mangwende is doing with his people is commendable. I want to replicate and revive Zunde in Uzumba Chiefdom. A community with these communal lands will not go to bed hungry", said Chief Nyajina of Uzumba Maramba Pfungwe.
This event was significant as it provided a platform for awareness on ending violence in the community as reiterated by Dr. Nyaradzayi Gumbonzvanda, RMT Executive Director and former African Union Goodwill Ambassador on Ending Child Marriage.
"We truly welcome the revitalisation of African positive culture, that contributes to violence prevention with families and to supporting the response frameworks. These measures and innovations that empower women, families and communities must be scaled up".