Changing norms, behaviours and practice
We believe in changing negative social norms that perpetuate inequality and violence against women. As an organisation rooted in family beliefs, we believe change comes from individual behaviours before making impactful change at institutional levels. We respect the important role of traditional leaders as custodians of culture and the transformative role they play in changing norms, behaviours and practices.
Leadership and Social Empowerment for Girls & Young Women
We deliver community programmes using the Nhanga safe space model, in the most marginalised and underserved communities. Nhanga is a cultural innovation which we developed, after realising the need for leadership, mentorship and empowerment spaces for girls to bloom and participate in public life. We created and support a network of young leaders and child marriage champions, supporting them to progress in their careers and be champions of youth – led development.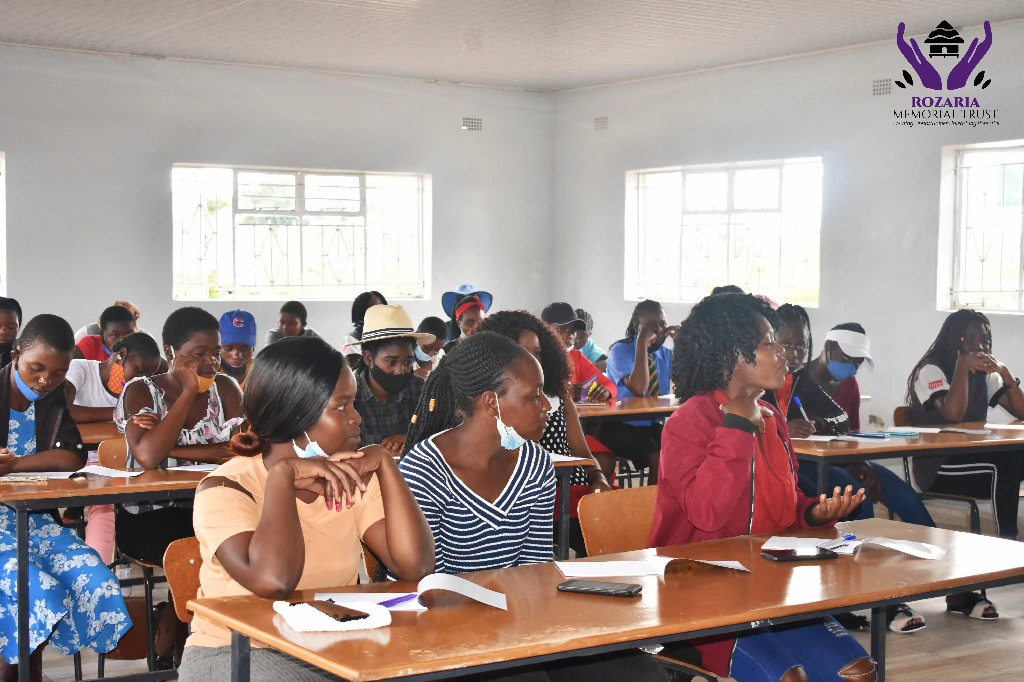 Amplifying Voices & Policy Influencing
We amplify the voices of children, girls and women living in marginalised communities by promoting policy engagements with government line ministries and multilateral partners at local, national, regional and global levels. We believe young people must be effective contributors in the advocacy processes on issues of health, education and public life.
Research and Communications
We highly value research. Our belief is, research forms the background of our advocacy efforts and programming as an organisation. We conduct research and produce toolkits to generate evidence and provide guidance to ensure we are serving children, girls and young women in the most coordinated and impactful way possible.
Partnerships and Collaboration
We believe in making friends and establishing partnerships. We take pride in building and strengthening relationships to ensure greater visibility of existing inequalities. We are actively involved and contribute to national, regional and global processes that influence implementation of CEDAW, CRC; Beijing Platform for Action, Maputo Protocol through the UN systems and African Union systems and at platforms such as UN Commission on the Status of Women, AU Girls Summit, Gender Is My Agenda Campaign, and SADC People's Summit.
In addition, the Rozaria Memorial Trust Education and Counselling Centre in Murewa poised to be a hub of excellence in the country and the region provide leadership, entrepreneurial and vocational skills training courses, community counselling and emergency shelter for survivors of violence.